myVeggie, food supplements
supplements!
Taking myVeggie food supplements is the pleasure of taking care of yourself.
"myVeggie is my vision for a more balanced life at its best.

My partners share the same vision with me: that our quality of life and well-being can be improved, while taking care of the environment.

Health is a whole: an approach that is both personalised and global, based on

natural products and without forgetting the pleasure of taking care of yourself!

Véronique
Our mission: to be ambassadors of your Wellness
Our vision of wellness is based on 5 principles:
Personalized support,
A global approach that is a source of pleasure,
A questioning at the source,
Naturally effective formulas,
And finally an ethical and responsible commitment.
All in line with modern life and your expectations!
"We want to be ambassadors of rituals and routines,
sources of well-being, simple and committed to everyday life.
Research and innovation, without
compromising on values
Aware of the absolute necessity for myVeggie to operate in an ethical and responsible manner, each product development, strategic project or business approach is based on commitments founded on our values.
Eve Vegan
We chose the EVE Vegan certification because it is a label that goes further. It guarantees consumers that the fundamental principles of veganism are respected according to criteria that are valid throughout the world, such as respect for animals, the environment and human health.
At myVeggie, we want to be transparent so that you can trust us.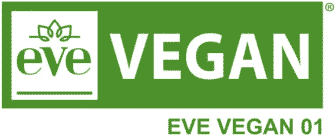 Organic farming
The AB mark is owned by the Ministry ofAgriculture and Food. Used for certification purposes, it allows, like the European organiclogo, to identify products that are 100% organic or contain at least 95% organic agricultural products in the case of processed products.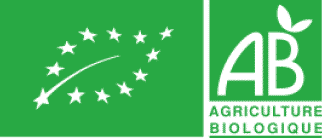 The myVeggie quality charter
The myVeggie food supplement ranges comply with the strictest regulations and labels on the market.
To go further and make our fundamental values come alive in each of our actions, we commit ourselves and guarantee you :
plant extracts and active ingredients of very high quality, certified and traced;
100% natural formulas with optimal concentrations of active ingredients;
a gradual release in the body, for an assimilation corresponding to your needs;
methodical and systematic manufacturing processes and controls, for consistent and impeccable quality.
Our commitments
Our commitments
Our commitments
The environment and animal welfare
Our commitments
No animal substances or tests on animals are used in our formulas, capsules or packaging;
Within the CITEO programme, which we are a member of, we pass on to local authorities the funds collected for the implementation of selective packaging collection.
Raw materials from responsible agriculture.
Our commitments
Ranges entirely developed and manufactured in France.
Our commitments
Partners selected for their ethics, corresponding to ours.
We donate 1% of our annual profits to a charity from a list of organisations we have selected.